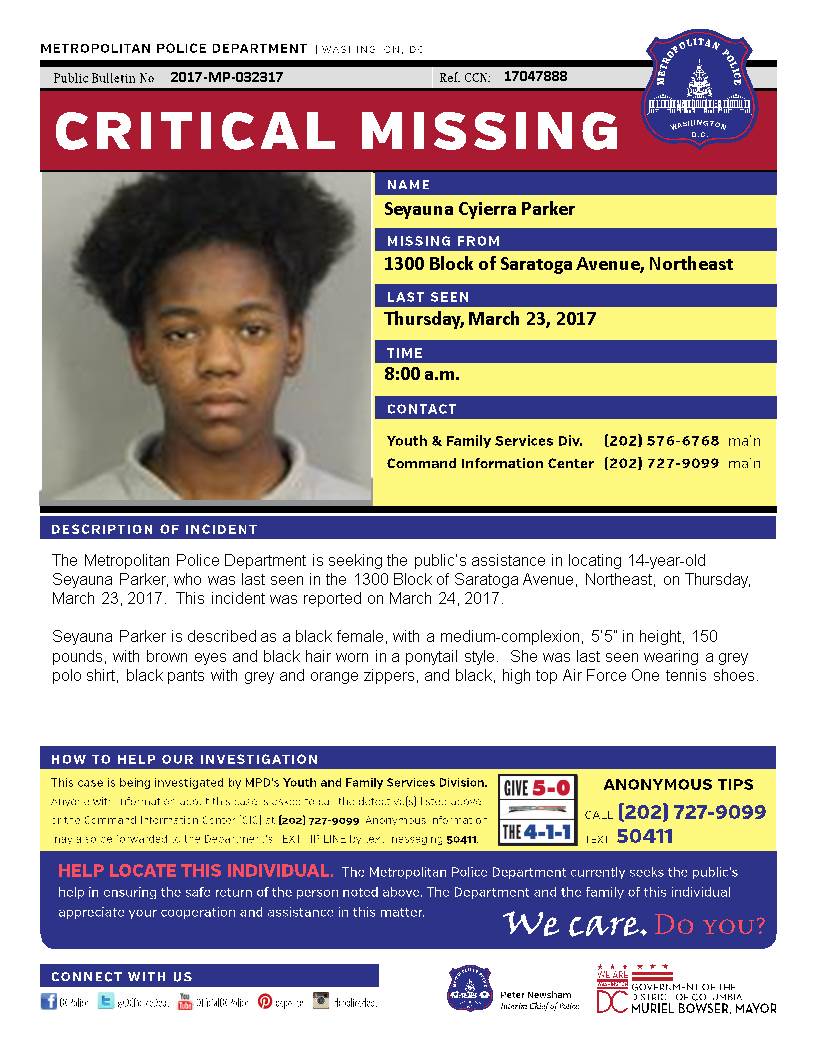 Recently, an overwhelming amount of missing girls in the DC area have been reported, and these reports are circulating through social media. A staggering amount of these victims are girls of color, and many are quick to dismiss girls of color going missing as "runaways".
Chanel Dickerson, the Washington Police Department's commander, has started posting these reports on their Twitter page in hopes of bringing more attention to these cases. Since then, the reports have gone viral and hashtags like #bringbackourgirls and #missingdcgirls have appeared.
However, many believe that the amount of girls going missing are increasing, when, over the years, the numbers have actually decreased (though only by a small amount). The new social media attention to these cases have made it seem as though there's an increase, as now everyone is aware of these numbers. But, the astonishing number of minors going missing in DC has been present for a few years, and now, finally,  the reports in social media are bringing awareness to the victims.
These reports have also spurred others to report missing people via social media and post the dangers and things to watch out for, such as vague signs luring minors with the promises of travel or a job, and the new case of sex traffickers tying plastic bags onto cars windshield wipers in order to abduct the distracted victim while they untie the bag from their car. The use of social media for these horrific events is finally bringing these cases the public awareness they deserve.