Since there are only about two weeks left of school (to be exact, as of Friday the 19th, there are 336 hours left), I'm feeling a lot of emotions: stress for finals, excitement for summer, and envy of the seniors, for they don't have to come back in September. Luckily, everyone is now handing in their "two-week notice" for summer. Told in gifs, these are the emotions that will occur during my two-week notice, and let's hope I was right for not putting in a crying gif.
My current mood, preparing for finals: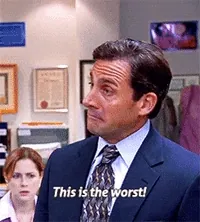 While I'm taking a final:
When I know the answer to one of the questions:
When people ask how the test went and want to talk about the answers:
Once finals are over: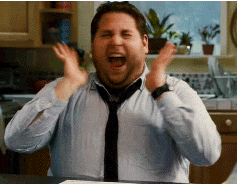 The last day of school:
Now go forth! And good luck to everyone approaching finals week.