Cincinnati Bengals at Kansas City Chiefs
Joe Brrrrrr, Joe Shiesty, Joe Burrow, and the Cincinnati Bengals will storm into Kansas City looking to stun the Chiefs. Last week Burrow threw for 348 passing yards, on 37 passing attempts (completing 28 of them). Pro Bowl running back Joe Mixon ran for 54 yards and a tub as well, while Ja'Marr Chase and Tee Higgins led the receiving game. The Bengals defense also snagged 3 interceptions. While rookie kicker Evan McPherson nailed 4 field goals, including the game-winner.
The Chief will aim for the 3rd consecutive Super Bowl appearance. Led by quarterback Patrick Mahomes, who torched the Buffalo Bills last week for 378 passing yards, 69 rushing yards, and 4 tubs. Alongside their elite passing offense, the Chiefs have a well-balanced rushing attack, having four players run for more than 20 yards. Star receiver Tyreek Hill had 150 receiving yards and a tub, Travis Kelce had 96 receiving yards and a tub(which was the game-winner in OT).
I hope the Bengals win because I dislike Mahome's brother and wife because of their A-Hole manner. I think the Bengals win 27-20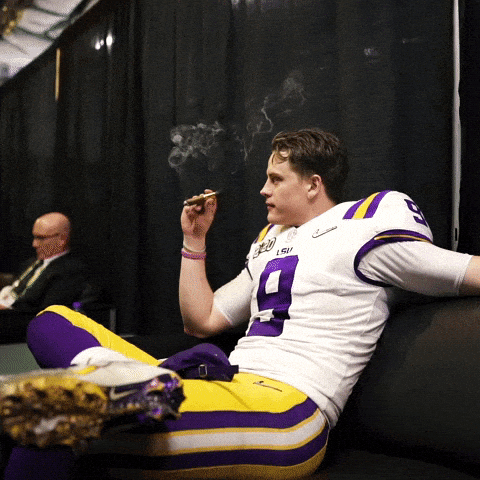 San Fransisco 49ers at Los Angeles Rams
The 49ers are led by a solid defense and DeeBo Samuel. DeeBo is a top receiver and running back this year for the 49ers. I honestly do not care about the 49ers.
Now let's talk about the Rams. The Rams have the best player in football with Aaron Donald, the best cornerback in the league in Jalen Ramsey, the best receiver in football in Cooper Kupp, and elite veterans with Von Miller, OBJ, and Matthew Stafford. After beating the Tampa Bay Tom Brady's last week I believe the Rams won't stop playing at an elite level. Although the Rams are 0-2 against the 49ers this year I think that record will change to 1-2 with a win this weekend.
I'm taking the Rams over the 49ers by two tubs minimum with the final score being 38-24