Thank you.
A girl, pale and sweet
skipping through the sunset,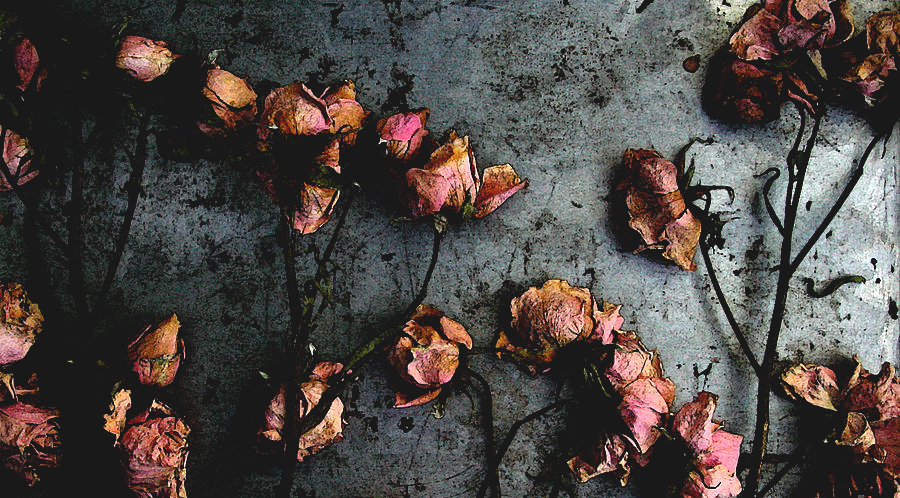 cutting dead roses
to put in her hair.
"Why, child," says her mother.
"Those are dead!"
The girls nods understandingly.
"Yes momma, you killed them."
_________________________
200 Glowing Stars
Every night, before I sleep
I lay down
on my bed in my room
in my home, our home.
It might not be what it was
before the fire took our flame.
but we have a tapestry,
200 glowing stars (exactly),
CDs and vinyls
and signed posters,
new favorite dresses
and a surprisingly healthy orchid.
It smells like cool air and rosemary,
a little bit like horse.
we have a door and walls
and a window with a view
on the top of a hill
with ruins that won't be rebuilt.
but we have our room
where I lay at night
covered in a blanket
of our 200 glowing stars.
_____________________
Where were you
where were you when I needed you?
where were you when my house had no walls,
when the sun refused to look me in the eyes
and tell me I was worth shining for.
when claws ripped my pride
like a wet paper bag,
scratching
gnawing
beating up on me
over and
over and
over again.
Where were you then?
I remember your face–
as if it was a bad dream–
behind the mirror watching me
your hideously gorgeous face.
go away.
I don't need you now
to make up
what you unrestorably took.