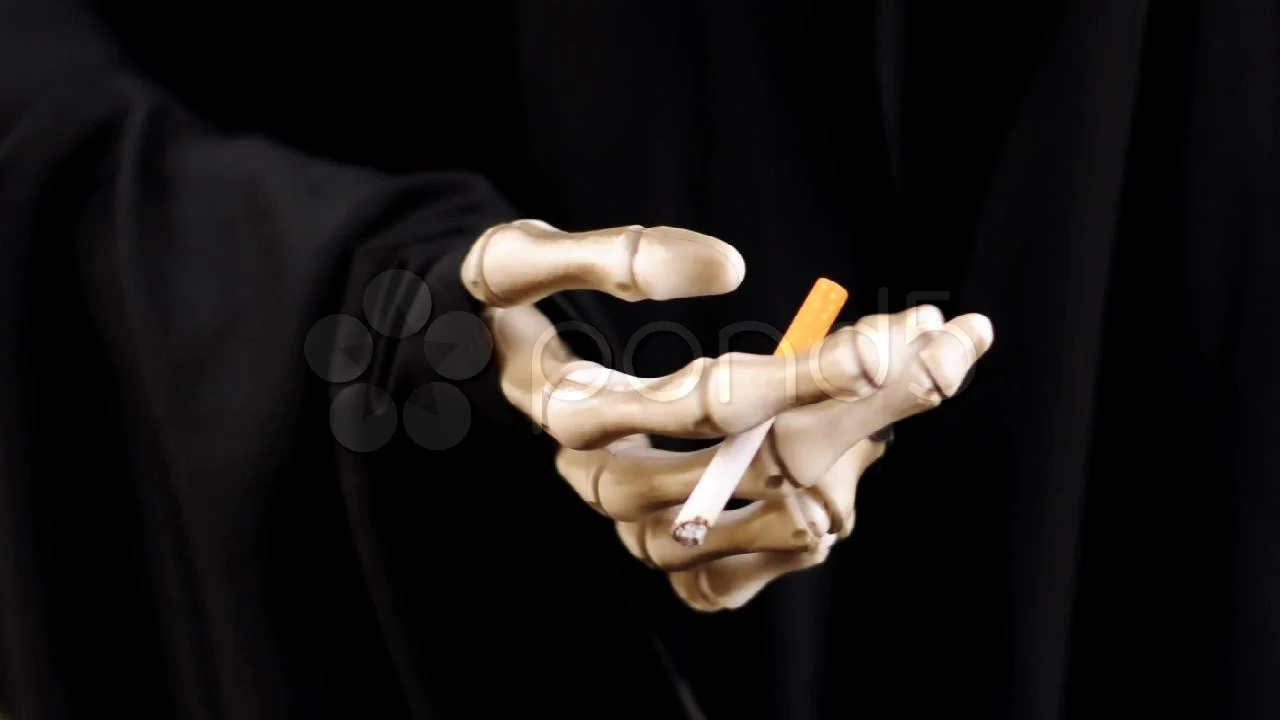 Worried about the potential health damages cigarettes might do to him, my father quit smoking a couple years ago. Before his abstinence, he had been smoking for over a decade. Cigarettes were a major category of his life for all those years, but he still abandoned it steadfastly. Why? Because smoking kills.
Many are unaware of the damages that come with smoking, whereas the others are unable to stop smoking. As a hobby, people don't see the harm; as an addiction, people find it hard to abstain from. How is cigarette-smoking such a bad thing? To begin with, smoking jeopardizes your health, the health of the people around you, and the health of the planet.
If you were a smoker, smoking cigarettes can induce lung diseases by damaging the airways and the alveoli located in your lungs. The regeneration in your lungs is slow and according to the studies of stem cells in the past few years, there is little to no effective way to regenerate lost bronchioles or alveoli in humans. Smoking damages your lungs while you have little chance to regrow.
Nicotine is a major part in the making of cigarettes. The nicotine-intake from cigarettes decreases the amount of oxygen your heart gets and elevates your heart rate. More stress is put on your heart because of smoking. That's how smoking induces heart diseases. However, that's not all cigarettes bring you, they also bring death.
The statistics speak volume. According to the National Center for Biotechnology Information (NCBI), more than 1 in 10 deaths worldwide from Cardiovascular Diseases in 2000 were attributed to smoking. "Cigarette smoking is responsible for more than 480,000 deaths per year in the United States," the CDC stated.
In total, diseases that can be caused by cigarette-smoking are: lung cancer, heart diseases, strokes, aortic aneurysm, oropharyngeal cancer, esophageal cancer, diabetes… There are many other symptoms triggered by smoking. However, it's not just the smoker that's affected by smoking, secondhand smoke kills as well.
According to the CDC, More than 41,000 people die in a year because of secondhand smoke exposure. All these people are going to be gone because there is a smoker in the office, in the hallway, or in the family. You are slowly killing your family if you smoke next to them!
Cigarette smoking also leads to environmental pollution as it releases pollutants into the atmosphere. The cigarette butts are littered everywhere—you would often see them on the ground. The leftover chemicals in cigarettes would also seep into the ground or waterways, inducing further pollutions. By the way, cigarettes can also be an environmental hazard as smokers often fail to put out cigarette thoroughly. When they dump the still lit cigarette butts on the ground, it's a dangerous fire hazard. In a report from the Los Angles Times, on Nov. 8, 2018, a wild fire in California killed 85 people when it ripped the Butte County apart.
In my eyes, smokers are reapers. They come not with a sickle, but with the smoke that chokes, with a fire that burns. If you are one of them, listen to me: the one that's eventually get reaped is yourself.