On Wednesday, I had to go through the lovely experience of an almost 20-hour travel day to get back from Barcelona to LA. On the long flight from Frankfurt, I did something quite out of character. Instead of just taking Melatonin and crashing for the whole flight, I only crashed for half and decided to watch a movie to pass the rest of the time. The movie I decided to watch was a movie called Her which I had heard was one of the best-made movies in the 2010s.
Going into this movie I was pretty much expecting a two-hour-long Black Mirror episode with some pretty creepy undertones. Although I was only half right, I was not prepared for what I was about to experience. First of all, watching such a movie with the very heightened emotions that come with flying is not the best idea. Second of all, this movie is one of those Black Mirror-Esque experiences that could actually happen in my lifetime. Which is always an extremely off-putting experience. Before I get into how depressed this movie made me I just want to appraise this movie for how well made it is. Not only does it work with color imagery and contrast so well, but every character is so good and so well acted out it's almost surreal. The way this movie deals with the depression of separating from a partner, the awkwardness of a new relationship, and even a human falling in love with a brand new Artificial Intelligence experience is genius. Every emotion conveyed in this movie is so real, it makes you want to close down your heart and never open yourself up to human emotion ever again.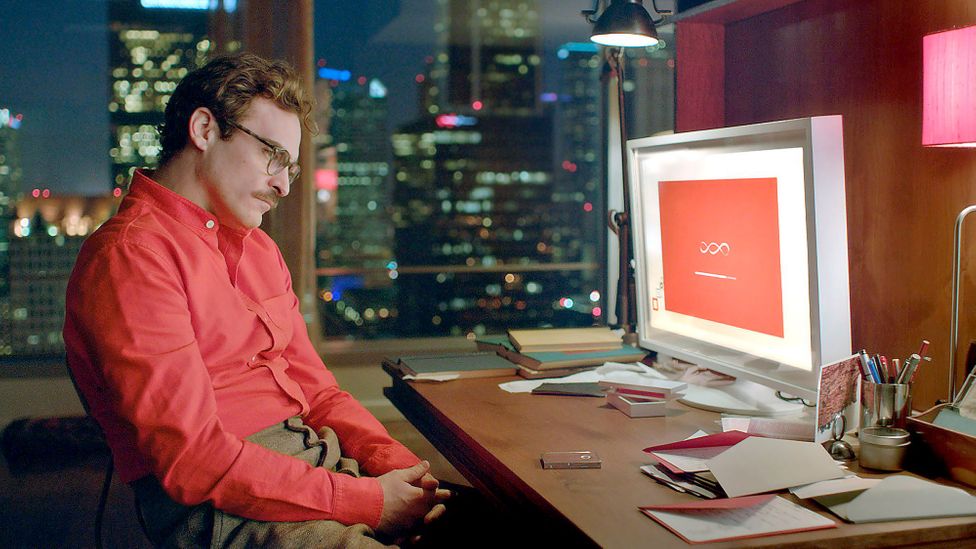 To someone who's never watched this movie, it's probably pretty weird to think that a movie about a man falling in love with a computer could provoke any real emotions, but it does. It really does. Honestly, this movie made me feel more empty than Your Lie in April, The Joker, and Dead Poets Society combined. I mean this movie made me feel like a hollow husk of a human being. It's actually insane to me that the makers of this film even pulled it off. Her is one of those movies that was drastically ahead of its time. For being made in 2013, it could have easily made a similar if not bigger impact if it were released today.