I've started this draft several times. I've written sentences and sentences only to change them, revise them, and, eventually, just completely eradicate them and end where I started: with nothing. Because every time I try to write about this, I can't formulate the right words to say. Even though I've discovered at OVS that one of my biggest passions is writing, I'm speechless when I try to write about what these last four years meant to me.
When I came to OVS for the first time, I was an awkward freshman. I had no friends, no idea what I was doing, and no idea who I was or who I wanted to be.
The four years to follow threw me in for a loop of highs and lows in self development, friendships, and life. Now I have just a couple days until the craziest, most amazing four years of my life come to an end. Every year at this time, I had a strong desire for the days to end as quickly as possible so I could enjoy my summer break. This time, I'm scared for the inevitable last day of school to come. I'm holding on to every last second I can.
I've been to three graduations here. Every single one making me sadder than the rest, but there was always happiness in my heart when I'd hug my friends goodbye for the summer, especially because I knew I'd see them again. On May 31st, I'll hug all my friends, but, when fall rolls around, I won't see them again on the hill that's been my second home for the past four years. We'll all be scattered across the country taking on different cities and pursuing different passions. We won't see each other at breakfast every morning or at the barn at the end of every day. We'll see each other through FaceTime calls and at reunions during our holiday breaks. I'm bound to cry at graduation because of it all.
I'm happy we're all going to colleges we want to go to and I know that these friends are the ones I'll have for life. But the realization that this is our last week as high schoolers together is still sending a wave of shock over me that I've been drowning in the past couple weeks.
I'm horrified for what the future holds, but, at the same time, I feel so ready. Four years ago, I wasn't sure if I would ever be ready for college and eight years ago I didn't have any faith that I would even be going to college. Now, I'm excited to walk into the unknown and I have OVS to thank for it all:
For being a school that's given me the opportunity to branch out and try everything I could ever want to try. I didn't have to stick to one niche. I got to be a risk-taking athlete, an unfiltered writer, a confident leader, and everything in between.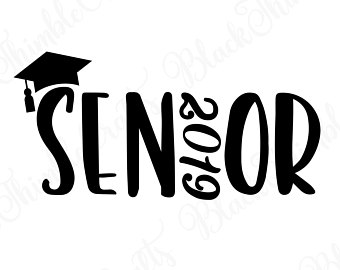 The equestrian program for giving me a horse I love more than myself. For giving me a place I've made my best friends.
The camping trips where I went running through the Yosemite forests at night time with no flashlight and rode the bull of the raft while river rafting on the Kern trip. For making me push my limits and having them turn out to be the most rewarding moments of my life. For making me realize I love camping even though I hate going days without showering.
For my AP Spanish class making me fall in love with the language all over again and decide to study abroad in Spain instead of France. Law/Gov class that furthered my excitement to move to D.C. to study politics and intern on Capitol Hill. Especially for my journalism class that provided a source of gossip, a place to rant, and an endless supply of snacks, but more importantly, it has given me an outlet to explore writing and inspire me to pursue it in college.
Thank you for everything. For the good, the bad, and everything in between. No words could say it all.
I'm not gonna lie and say this school is perfect. There's so much I've complained about and so many things I would change. But if I'm going to be honest, it was perfect for me. It was the place I needed for the kind of person I was to become who I am today. I had no idea what my purpose was or what my passions were and, while I'm still on a road of self-discovery, OVS put me on the right path.
And for that, I'll forever be thankful.