I really, really love opossums. They're smart, unique, friendly, and adorable. Here's some cool facts about them.
They are the only marsupial that isn't native to Australia.
Opossums are marsupials, which means they're a subspecies of mammal that carry their embryo out to term in a pouch on their belly. The most commonly known marsupial is probably the kangaroo. Opossums aren't much like kangaroos, but they also carry their joeys – a litter of which can contain up to 20 babies – in a pouch and then on their back until the joeys are ready to live by themselves.
There are several species of opossums, all of which are native to the Americas. They range all the way from South America to Canada.
They have opposable thumbs.
Much like apes, humans, raccoons, and some other species of animals, opossums have opposable thumbs. This means they have a fifth finger on the side of their paw that allows them to grasp objects and handle them in a way most that other animals can't. Opossums usually don't use this advantage for evil, though. Raccoons, on the other hand (pun not intended), will use their opposable thumbs to get into storage bins, to open trash cans, to unscrew lids of containers, to open doors, and other nefarious things. Opossums are much kinder than raccoons. Plus, it's unbelievable cute when they hold things in their tiny hands.
They have prehensile tails.
Prehensile tails are a trademark feature of monkeys, but opossums have them too. They use their tails to hold onto thin surfaces better, to climb, to hang from branches, and to balance them as they walk. Their tails look a lot like the tails of rats, but there are muscles in their tails that allow them to use them much better than rats can. I, personally, think that their crusty, scaly tails are super cute.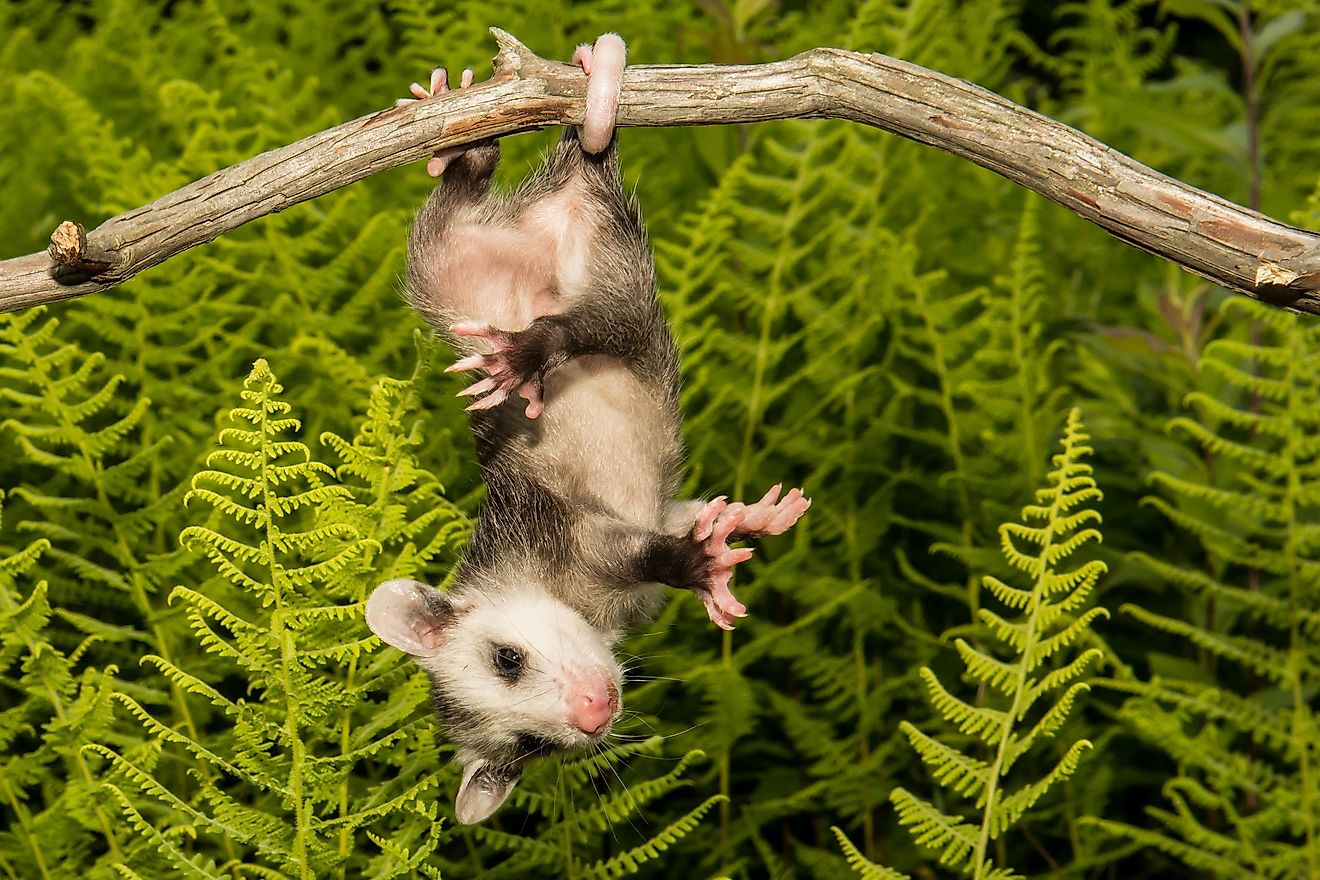 They are omnivores, but don't hunt mammals (except for mice).
Opossums are omnivores, which means they eat meat and plants. However, unlike most meat-eating animals, they don't hunt almost any live mammals as their prey. Opossums usually scavenge food from unlocked dumpsters, left out pet food, or road kill. The only live prey that they consume are worms, bugs, mice, and sometimes smaller birds or snakes. If they are really starving, they might go after a larger target like a chicken, but this is very uncommon.
They "play dead."
"Playing possum" is a popular expression for pretending to be dead or asleep. Opossums have an flight instinct that causes them to fall to the ground, loll their tongue, un-focus their eyes, and pretend to have died when confronted by predators that they can't easily escape. They won't get up even if they're jostled around. It's pretty cute. To humans, it just looks like the opossum is having the best nap of its life.
They like to play dress-up.
This fact isn't scientifically verified, but look at these guys! They sure do look like they're having fun. They look adorable, too. So stylish.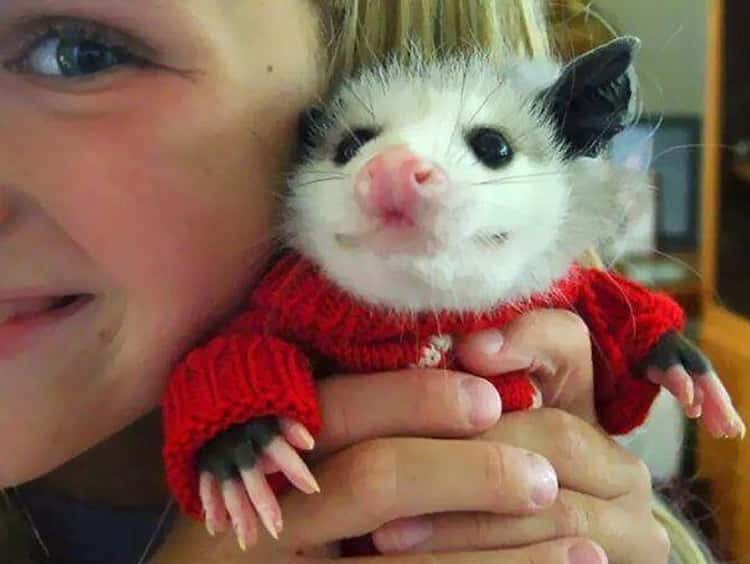 They make funny faces.
Sometimes opossums look like they just tripped and fell in front of the popular kids and the popular kids all saw their Paw Patrol lunchbox fall out of their backpack. It's like my favorite thing. Look at this little guy.
All in all, opossums are pretty cool little animals. If you see one near your house, don't bother it or hurt it. They're non-threatening creatures and it's just living its life. If you can legally rehabilitate opossums or care for disabled ones as pets, definitely do. They're sweet little guys. I love them so much.