Cincinnati Bengals vs Los Angeles Rams. Joe Shiesty vs Matt Stafford. I am really not quite sure how this year's Super Bowl will pan out. Many people believe the Rams will steamroll the Bengals with the elite pass rush of Aaron Donald, Leonard Floyd, and Von Miller absolutely decimating a below-average offensive line. However, I believe Joe Burrow will somehow survive this defense pressure and only be sacked twice. It will be the passing game of the Rams that will win them this game. Having Cooper Kupp and OBJ will cause havoc in Cincinnati's secondary. I believe both receivers go over 100 receiving yards and each score.
My Super Bowl MVP will go to Aaron Donald who will record both sacks for LA and will also have multiple tackles for loss, as well as a pass deflection and a forced fumble.
The final score will be 38 to 24 in favor of the Rams.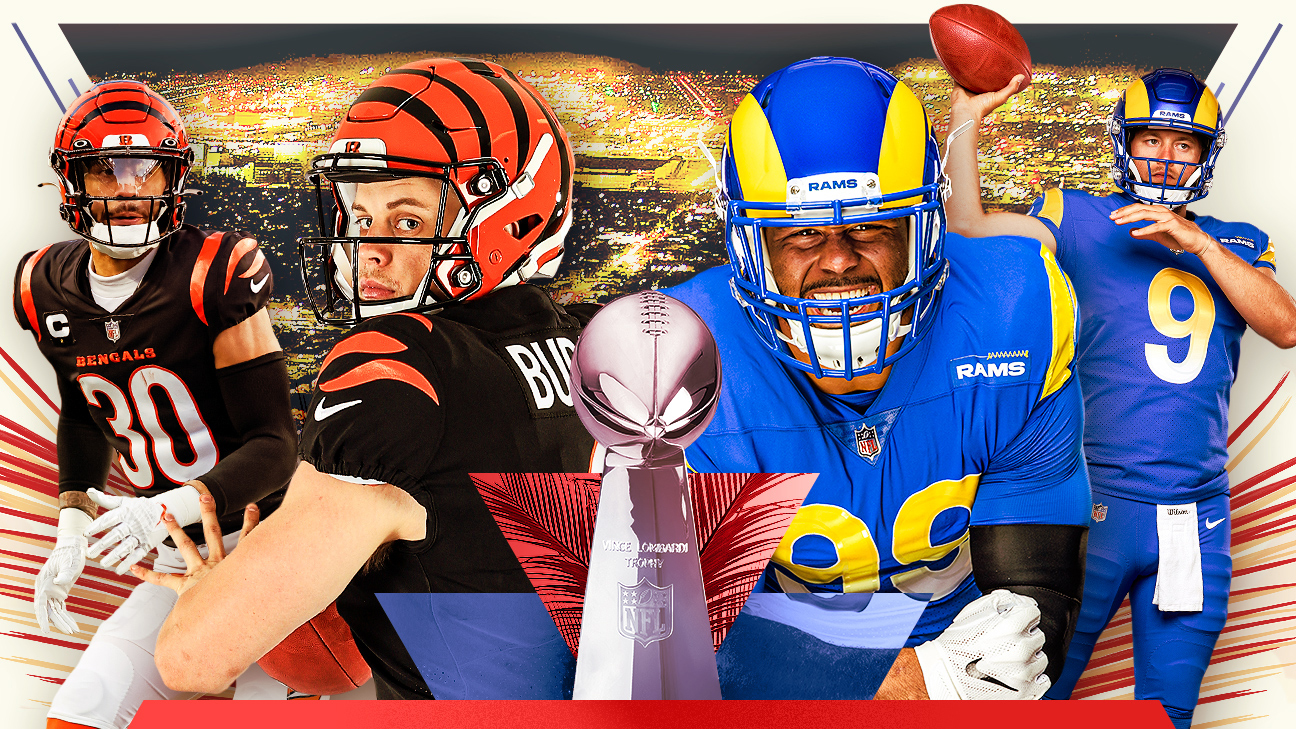 pc: espn.com