The purpose of a magnet is to attract metal. If placed anywhere within the proximity of metal, it will work tirelessly until it has gathered all the metals in its reach, until it is centered within them, until its job is done. Because that's what it's supposed to do, that is its purpose.
I believe that we aren't too different from magnets in that way. I believe that we, too, have a certain purpose in life, and that, in some way, we will be driven towards that purpose and our destination of fulfilling it. And then, when we've done what we could, did what we had to do, we are content. We will be set in place, centered, and done.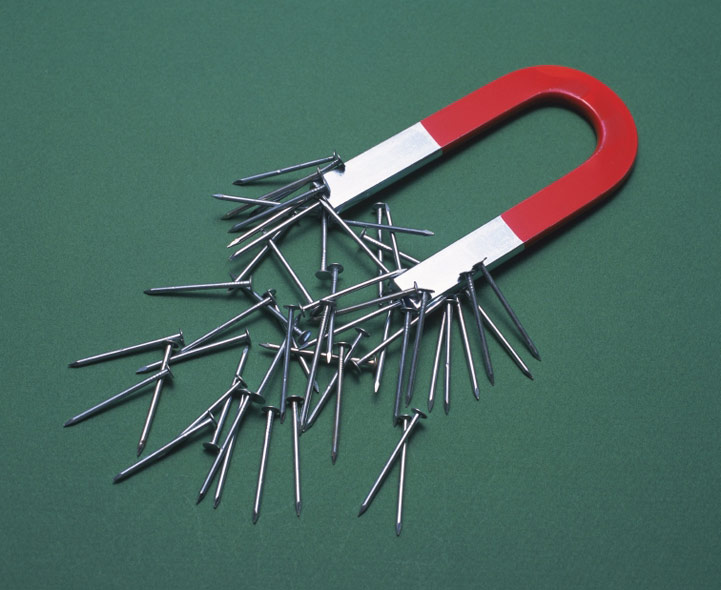 However, I wonder what that purpose is for me. I wonder if I am anywhere close to reaching it or even if that whole process of attraction has already begun. Throughout the past years, I've changed my course of life quite a bit. If someone would have told me five years ago what my life looks like right now, I would have probably had trouble believing them. For the longest time, I never felt like I was going in a certain direction. But, lately, I've been feeling a certain pull, like an unsteady compass. I'm getting there, wherever that may be.
I am still moving, I am still trying to find the pieces of metal around me that will one day make out my purpose. I'm still moving (I'd honestly hope so). I still have almost a whole life ahead of me. Whether I'll be successful, I don't know yet, I couldn't know. But at least, for now, I am moving.