I recently became my school's varsity soccer goalie and was super excited for my first game. 5 minutes in, I got shat on. The other team's striker shot a huge floater from outside the box. I saw the ball coming and thought I could get to it with ease. As I saw the ball floating in, I sheepishly backed up letting the ball hit the net above my head.
What a bummer.
I needed to have a good performance to guarantee the starting job and that is NOT what that accomplished.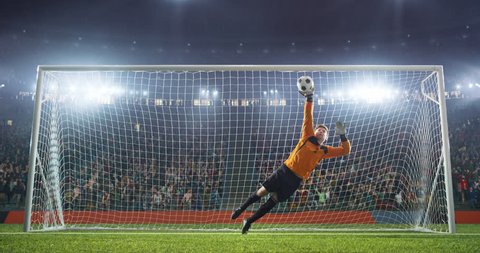 The helpless feeling of the ball floating over my head. The swish sound of the ball hitting the net. The collective sigh of our fans and players. I heard and felt it all. I punted the ball out of the net disgusted with myself. Heading back to the bench I put on a show, slamming my gloves into the ground, taking off my shirt, throwing my shin pads. I could feel the judgment from players who were complacent in the goal and wanted to tell them to chill out, in fact, when one teammate gave me a glare and said something to me I just said "please shut up".
Anyway, I have a game today and am hoping for better performance.